Won't buy again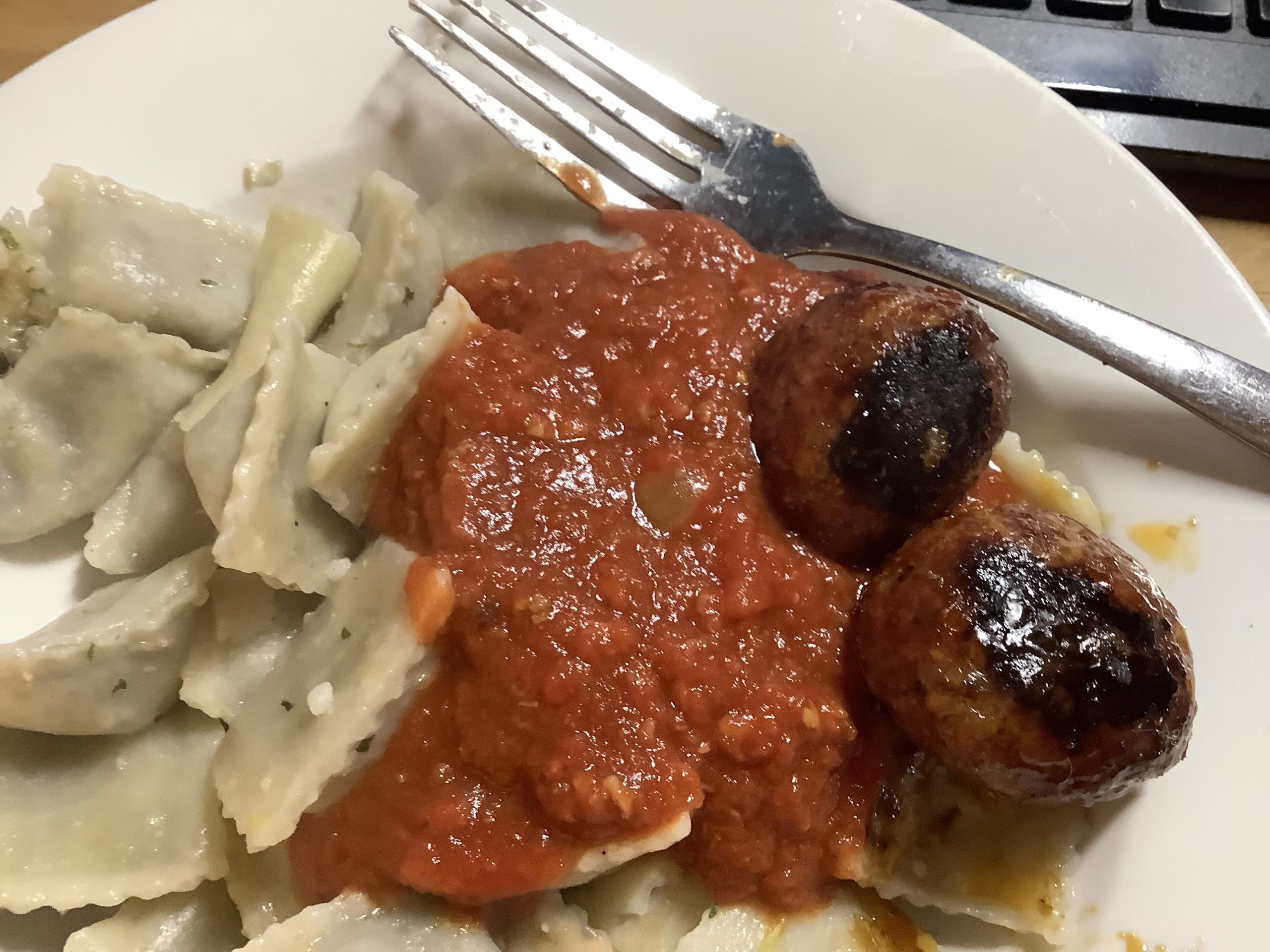 Last time I made ravioli, I paired them with Signature Reserve Tomato, Porcini & Black Truffle Pasta Sauce ($6, on sale for $4 for 21 oz jar at Safeway) and Carando spicy Sicilian meatballs. I suspected the combination wasn't going to work and it didn't – but I also tasted each ingredient separately and I was not impressed with either the sauce or the meatballs.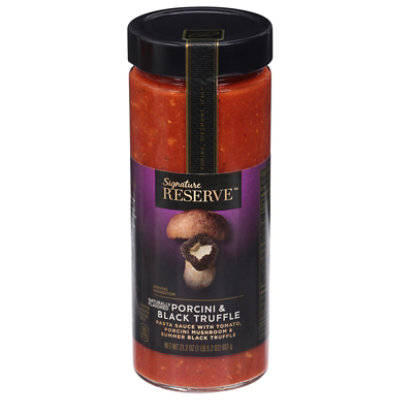 Signature Reserve appears to be a premium version of Safeway/Albertson's store brand. They cost more than twice than regular Signature pasta sauces and this one, at least, was imported from Italy and claimed to be made from a "Porchettini family recipe". I'm not sure who they are, but a recipe needs to come from someone or other.
This particular sauce wasn't bad, if you really like the flavor of artificial truffle. Basically what you get is a pretty fresh, tomato forward sauce, immediately followed by an intense black truffle flavor that lingers on. Now, I learned last year that the flavors of actual truffles and artificial truffle is quite different, and what most of us understand as black truffle is artificial – so I was expecting this sauce to taste that way. Perhaps not as intensely as it does, however. It's not bad, but the truffle in the sauce will obfuscate any other flavor that surrounds it.
While I wouldn't order this particular pasta sauce again, I might try one of the other ones – they have at least five other flavors.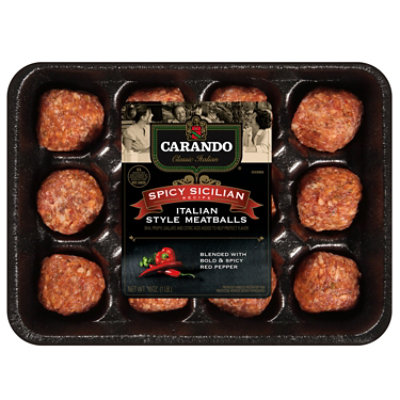 I am a huge fan of meatballs but I don't make them often enough because if I have ground beef and I'm going to eat it with pasta, I end up making a meat sauce instead and then it feels redundant. I figured that if I buy the meatballs already made, I could would just eat them with pasta and store-bought tomato sauce for a very quick dinner. I have yet to find a good brand of refrigerated or frozen meatballs however and these, despite its fancy packaging, weren't them.

The main problem is that they are too dense and heavy. Indeed, these meatballs only contain ground pork, cheese and spices. They don't have bread to make them light and airy. Baking them as per the instructions, doesn't contribute to making them any lighter.
I wasn't thrilled by the flavor either, but that's my fault for buying spicy meatballs. Who knows what prompted me to do that. Still, having tried them their dense consistency is enough of a deterrent to try any other flavors.