Posted: May 8, 2019 |
Author:
marga
|
Filed under:
Meal Kits
|
Tags:
Blue Apron
,
Dinnerly
,
Every Plate
,
Freshly
,
Gobble
,
Green Chef
,
Hello Fresh
,
Home Chef
,
Marley Spoon
,
Plated
,
Purple Carrot
,
Refrigerated Meals Reviews
,
Sun Basket
|
2 Comments »
For the last six months I've been trying different meal kits, both in order to avoid getting take out and because I just like reviewing things. Having tried most of the meal kits out there (all of them with promos which brought down the price significantly), I think I'm finally done.
Meal kits fall into 4 price categories, which I'll call budget (~$40 for 3 2-serving meal kits), mid-range (~$60 for the same), premium (~$70) and super-premium (~$80). In order to compare apples to apples, my reviews are organized by price category and they are listed in my order of preference. Please click on the title of each Meal Kit to see a more comprehensive review.
In all of these months, I haven't really had any major problems with any of my deliveries – I've had no missing ingredients, for example. Once a box didn't come (which was fine, as I didn't want it and had forgotten to cancel in time) and another time, the box didn't come until after 11 PM, but that's about it. Skipping has been a breeze, as has been cancelling.
Budget Meal Kits
There are two of these meal kit services, both products of mid-range meal kit companies. They offer simpler meals, with fewer ingredients that require the use of more of your staples. The menus tend to be very classic American.
Every Plate is HelloFresh' budget offering. They currently only have 6 offerings, including a "premium" one that costs $6 more per kit, but they're moving to 8 offerings in mid-March. That's good, because I often can't find 3 dishes I want to eat/make in their weekly menu.
I mostly liked what I got – the premium kit was particularly tasty. I really didn't feel I was compromising too much by getting these kits.
$39 for 3 kits with 2 servings each. Use this referral link for $20 off your first box (I might get a credit if I'm subscribed at the exact moment you subscribe).
Dinnerly is Martha & Marley Spoon's budget offering. They offer 8 choices a week, 3 of which are vegetarian. The meals are less refined than those by Every Plate and I enjoyed them less. In all, I wasn't a fan.
$39 for 3 kits with 2 servings each. Google for promos.
Mid-Range Meal Kits
There are several companies in this category. They tend to have more sophisticated offerings, they may include ingredients that are not as easy to come by (or that you'd have to buy far more than you'd want to) – but they still require that you use some of your staples. Some of these companies offer discounts for larger purchases. Here they are, in my order of preference.
HelloFresh is the service I've tried the most, simply because they've sent me the most "come back" offers. They offer a variety of plans, and include one weekly "gourmet" recipe, featuring steak or expensive ingredients, for $12 more per kit.
Most of the recipes have surprised me as to how tasty they are – whoever is responsible for creating them does a pretty good job. That said, I don't always find enough meals I want to cook in a given week, and lately it seems they're downgrading their ingredients. Still, it's a company I like to go back to (with a coupon).
$61 for 3 kits with 2 servings each. Use this referral link for $40 off your first box (I might get a credit if I'm subscribed at the exact moment you subscribe).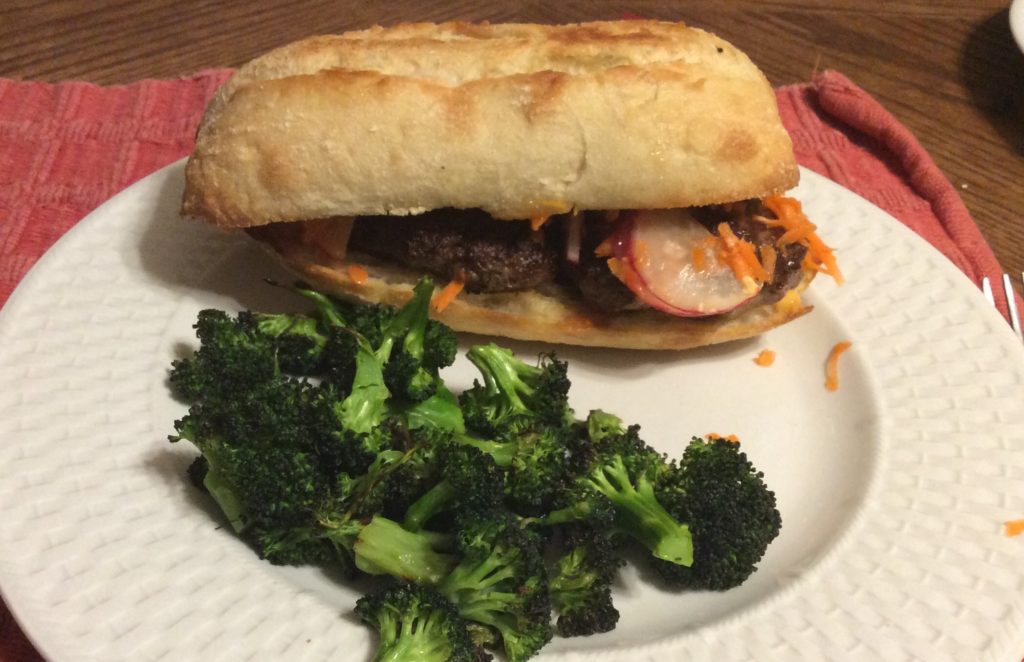 Blue Apron is actually very similar to HelloFresh, but it offers far fewer discounts. It does seem to have better quality ingredients than HelloFresh, however. The food I had was also tastier than I anticipated, and I would likely re-subscribe if I got another promo – but so far no luck.
$60 for 3 kits with 2 servings each. Google for promos.
Home Chef's offerings are a more middle American than the other two, and I've had gret difficulty finding kits that I really want to make. But the kits I did make were very good. While Home Chef has occasional premium meal kits, they also regularly have steak without a premium price (unlike other companies in this price point).
$60 for 3 kits with 2 servings each. Use this referral link for $30 off your first box (I might get a credit if I'm subscribed at the exact moment you subscribe).
Marley Spoon was the meal kit company that least impressed me at this price-point. Granted, I only got two kits because their promo wasn't that great, but neither of them was particularly noteworthy. They do have a large menu of choices, including 6 vegetarian ones. In all, I didn't find a compelling reason to choose it over the other kits.
$61.50 for 3 kits with 2 servings each. Google for promo.
Premium Meal Kits
It's probably not surprising that as we go up in price, the meal kits get better. They either include more exotic and/or organic ingredients. Some companies offer even more adventurous/sophisticated kits – and some actually send you all the ingredients you need save for oil, salt & pepper. Here they are, in my order of preference.
I love Plated. It's one of my favorite meal kits and, if I could afford it, it's the one I would stay subscribed to. The offerings are pretty sophisticated, and they often include ingredients that I wouldn't want to buy myself. More importantly, they include all the ingredients I need – including butter! I have greatly enjoyed almost every meal I've had from them.

Plated is also available at select Safeway supermarkets. The kits there usually vary in price depending on the ingredients, but they're generally cheaper than with the subscription. They have a much lower selection, however.
$72 for 3 kits with 2 servings each. Google for promo.
Sun Basket distinguishes itself by providing a large variety of meals catering to special diets – from paleo to vegan. Most importantly, they don't ask you to subscribe to a specific plan, but you can chose from any meal they provide. This is cool for families like mine that have members with very different food preferences. Sun Basket also sends more organic produce than other companies – and they're probably the most environmentally friendly meal kit service.
Still, I wasn't awed by their kits and I haven't felt a compelling reason to re-subscribe.
$72 for 3 kits with 2 servings each. Use this referral link for $40 off your first box.
Purple Carrot is an all-vegan meal kit company. Having a vegan child at home, I gave it a try. Unfortunately, she didn't like any of the three meal kits I got for her – and would not even eat the leftovers.
$72 for 3 kits with 2 servings each. Google for promo.
Super Premium Meal Kits
In addition to the kits listed below, there are two other meal kits services which fall in this category. As neither offers good promo codes – and their offerings don't seem particularly enticing – I've decided I'm not going to try either. Do comment if you do. Peach Dish – a Georgia based company – specializes in local ingredients and offers both international and classic Southern food. One Potato specializes in family-friendly fare.
Gobble sends out meal kits that can be put together and cooked in 15 minutes. They manage this by sending pre-sliced vegetables, prepared sauces and some pre-cooked sides (like rice, lentils and sweet potatoes). Still, most kits require you to do enough that you do feel like cooking. Their meals are generally pretty good – one, specifically, was great – and I love how quickly they are to put on the table. This is a kit I'd definitely stay subscribed to if I could afford it.
$79 for 3 kits with 2 servings each. Use this referral link for 1 free meal kit in your first box (I might get a credit if I'm subscribed at the exact moment you subscribe).
Green Chef distinguishes itself by offering a variety of plans catering to special diets – everything from keto, to gluten-free to vegan. Unfortunately, they only offer five choices per plan, and you cannot mix and match between plans (though they do have an omnivore plan, still with only five choices). Once upon a time, Green Chef was fully organic, but since being bought by HelloFresh, they now send out non-organic meats.
The dishes I tried were pretty good, though they seemed overpriced for what they were.
$67 to $85 for 3 kits with 2 servings each, depending on plan (omnivore is $79). Use this referral link for 2 free meal kits in your first box
(I might get a credit if I'm subscribed at the exact moment you subscribe).
Ready Made Meals
In addition to meal kits, a number of companies have entered the market offering ready-to-heat, microwavable meals. Basically, an upscale version of your parent's TV dinners. I'm not sure I'll try enough of these to merit their own category, but I'll list the one I've tried so far (I will also be getting Thistle next week – use promo code https://www.thistle.co/referral/MARGARI98F for $30 off your first order).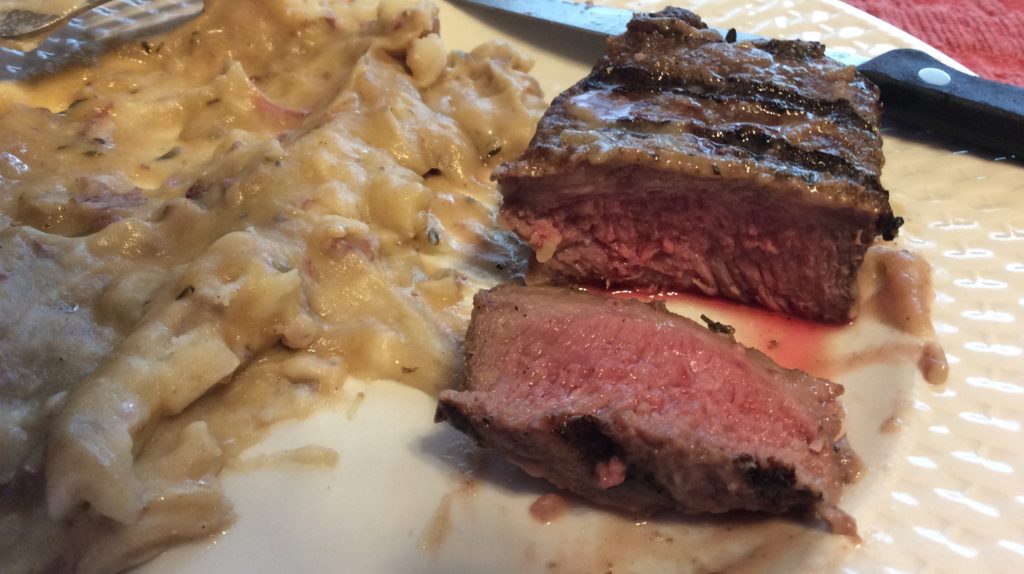 Freshly offers fresh, refrigerated, microwable meals that you can heat up in just 2-4 minutes. Quality wise, they are way above any frozen meal I've tried. Indeed, taste wise they are as good as most meal kits. They do suffer a little texture-wise.
The biggest issue is that their menu doesn't change much from week to week, so if you're craving variety, you won't find it here. They also don't offer vegan meals. Still, it's a good choice for when you have a busy week and you can't make time to cook.
$60 for 6 meals (1 serving each). Use this referral link to get $20 off your first and second week (I might get a credit if I'm subscribed at the exact moment you subscribe).
Non-Subscription Meal Kits
In addition to the meal kits above, there are a couple of companies that sell meal kits that don't require a subscription. I have not yet tried these ones, but I might in the future. Good Eggs, a Bay Area company, delivers 3 and 4 serving meal kits from an extensive set menu and Amazon.com sells kits through their Prime Fresh service (which costs $16/month).


---
Posted: October 27, 2018 |
Author:
marga
|
Filed under:
Meal Kits
|
Tags:
Blue Apron
,
Dinnerly
,
Every Plate
,
Gobble
,
Green Chef
,
Hello Fresh
,
Marley Spoon
,
meal kit hacks
,
Plated
,
reviews
,
Sun Basket
|
Leave a comment »
For years, I had been avoiding meal kits.  I'd get coupons for HelloFresh in the boxes of online orders for all sorts of products or hear my friend rave about the cool Blue Apron meal that awaited her at home, and I'd just shake my head.  To me, the idea of meal kits made no sense.  At a cost of $10-$12 per person, per meal, meal kits rival the cost of take out but you have to go through the trouble of making the meal yourself.   Plus unlike take out, meal kits portions are measured so you won't have leftovers.  Financially, I figured, I got more bang from my money from ordering out and with less mess.
Meal kits, moreover,  seemed to be the culinary equivalent of painting by numbers:  you end up with something that may be nice but you put no creativity into it (though then again, 99% of my cooking means following a recipe, so what creativity do I ever use?).  Moreover, I worried the meals would not be that tasty and that the portions would not be large enough to satisfy us.
But I've been in a huge cooking rut.  I got to the "H" in my international cooking project and I've been left with a lot of cuisines that have just not been inspiring me or that require me to hunt for ingredients that are problematic in the first place (pork belly, anyone?).   Moreover, I live with four people with very different diets: a vegan, an uber-picky tween, a low-carb eater and me, who hates vegetables.  Forget cooking a meal that the four of us can eat, I can rarely cook something that will satisfy three of us!   So rather than cook, we've been eating a lot of frozen food and take out.  Both horrible options for our taste buds and/or our wallet.  I was ripe for something else.
A few weeks ago, I was doing an online order for Safeway – our local supermarket – when I came across their listings for Plated meal kits.  They had four that I could get as part of my deliver order, with no commitment to a subscription and with no shipping charges.  I figured I'd give it a try and wow, it was a revelation.  The meal was fun to prepare and I did enough of the work (albeit following detailed instructions) that, at the end, I had the same type of satisfaction as when I cook a meal from a recipe I chose and shopped for myself.  The psychology involved reminds me of the story of how boxed cake mixes only took off after marketers began suggesting that cooks add eggs and other elements to make them their own.   And the results were great.  The portion was perfectly sized, the ingredients seemed high quality (unlike what I'm sure the cheap restaurants I order from use), and the results were very tasty.  I wanted more.
And that's when I remembered those HelloFresh coupons I still had around.   I figured I'd start with them and then give other meal kit services a try and see what they really have to offer and how do they compare to one another.   Some of these companies also offer their recipes online, I will be cooking some of these both to get a greater sense for what each company offers without breaking the bank and to get a sense of just how good or bad of a deal the kits are versus shopping for the ingredients yourself.
I hope you'll come along in this journey and leave comments of your own experiences with these services – and these recipes.
Meal Kits Subscriptions Reviewed So Far
How Meal Kit Subscriptions Work
While you can now find individual meal kits at supermarkets (Safeway & Albertson's sell Plated, Walmart  sells their own, Gobble and other ones, Kroger sells Home Chef), most people get meal kits by subscribing to one of many services.  Of these, Blue Apron is the largest one in the US, will HelloFresh, a German company that operates in several countries, following it.  There are currently dozens of meal kit companies, some specializing in particular diets or regions.
A standard meal kit subscription is for a weekly box containing three meal kits, each for two adults.  Some subscription services allow you to order fewer meal kits a week, while others let you order more.  Some subscription services also have kits that feed three or four people.  When you subscribe, you usually chose the "plan" you prefer.
What are Your Meal Choices? Can You Chose What Meals You Get?
Most meal kit companies offer contemporary American food, though I'll be exploring the meal choice differences between companies.  Some companies offer vegetarian or even vegan options and some even specialize in this fare.  Some have specific plans for specific diets such as paleo and keto.
Most subscription services put up a list of the meal kit options you have every week and allow you to select the ones you want.  You usually have a deadline of 5 to 7 days before you receive the meal to make your choices.  If you don't make it, many of these services will just send you their own choices.
If you don't like any meal options for a week or you'll be out of town, you can simply suspend your shipments for that week – and you can even do that for multiple weeks in advance -, as long as you remember to do it before the deadline.
What Do You Get in a Meal Kit?
Meal kits come with most of the ingredients you need to make the meal you select in the precise amounts called for by the recipe.  For example, the HelloFresh meal kit for Sweet 'N' Smoky Pork Chops with Apple Carrot Slaw, Mashed Potatoes, and Cherry Sauce came with a sealed package with 2 boneless pork chops,  2 scallions, a handful of small gold potatoes, an apple, little jars with jam and mayo, a little bottle with vinegar, a small plastic packet with a spice mix, a tiny sachet with sour cream and a sealed plastic bag with shredded carrots.
Some meal kits offer fewer ingredients – for example Dinnerly says they keep their meals cheap by only having 5 ingredients in them.
The meals usually call for but do not include staples such as salt/Kosher salt, pepper, butter and oil/olive oil.
The meal kits and recipes I've tried so far include a main dish and one or two side dishes – usually a starch and a vegetable.
How Much Do Meal Kits Cost?
Meal kits costs vary by company.  At the bottom of the barrel, you have Dinnerly and Every Plate, which offer 3 weekly meals for 2 for $39 ($6.50 per person, per meal) includding shipping costs.  Both companies get very iffy reviews, but I will assess them myself later in this project.
In the middle, companies like Blue Apron, HelloFresh, Home Chef and Marley Spoon charge $60-$65 ($10-11 per person/per meal) for the same 3-meals-for-2-people standard subscription.
And at the top, you have companies like Plated, Sun Basket, Gobble and Green Chef offering the standard 3-kits-for-2-people deal for $72 to $84 ($12-14 per person/per meal).
Some companies have premiums on special meals (e.g. HelloFresh will charge $12 more for "gourmet" meals) and most of the larger companies have special deals heavily discounting your first week of meals.  I will be taking advantage of these discounts in doing my reviews of meal kits.
In addition, companies that offer the two meal kits a week option usually charge more for these, and companies that offer meal kits for more than 2 people have a lower per-person cost in these.
Are Meal Kits A Good Value?
This is one of the questions that I will be exploring in this project.  In addition to buying and making meal kits, I'll be "hacking" meal kit recipes by making them with my own ingredients and comparing how much money I've spent on them.  Of course, you can't buy a single celery rib or a tablespoon of sour cream, so in evaluating my cost I will consider the total cost of whatever I had to buy to make the meal – and exclude the cost of any item I already had at home.
So far, I've made five meals from meal kit recipes at an out of pocket cost of $2.75 to $7.50 per person/per meal, and total cost of $5.50 to $18.50 per meal (I increased some of these recipes to feed 3 or 4 people).
My costs, however, reflect the actual ingredients I bought.  Some may be of lower quality than the ones sent by the meal kit companies.  Some of these companies specialize in sending organic produce and free range meats that I may not be able to find at my local discount or regular grocery stores.  Moreover, some of these companies send gourmet items such as demi-glace which I'd have to special order (and will in this particular case for future meals).
And the total cost of the meal does not account for the time shopping for the ingredients or correctly portioning them for each meal.  Time is money, after all, and most people do not enjoy spending it grocery shopping.  Do bear in mind how much you like or dislike to shop and what else you could be doing with your time while evaluating the actual costs of these meal kits.
How Long Does It Take To Prepare a Meal from  a Kit?
Meal Kit companies usually give you an estimate of how long it'll take you to make a meal from their kits, usually ranging from 15 minutes to an hour.  While I haven't done this yet, for future meals I will measure how long it actually takes me.  This is more complicated than it sounds, because I seldom *just* make a meal – rather I alternate the steps of making meals with other tasks around the house.  But I'll try.
What Are the Instructions Like?
All kits come with instructions.  Cheaper kits require you to download them and either print them or follow them from your internet device.  More expensive kits come with printed cards or a magazine with all the recipes for that week's kits.  Most have step by step instructions, some of which are illustrated.  I've found the illustrations helpful specially when trying to determine how to cut vegetables.
The instructions for these meal kits help you maximize your time by intercepting the steps you need to follow to make the main dish and any accompanying side dishes or sauces.  I've found this particularly valuable.
What Equipment Do You Need?
The meal kits I've used assume that you have a fully stocked kitchen as far a cookware goes, though some provide alternatives in case you don't (e.g. use a spoon to mash potatoes if you don't have a masher).  Though some of these recipes try to minimize the number of dishes you use, they are not always successful. I've found myself having to wash as many pots and implements following these kits as I'd normally have to wash, if not more.
How do Meals Taste?
This is another question that I'll aim to answer in this project.  So far, I've cooked eight meals from meal kits and five more from meal kit recipes using my own ingredients.  All the meat-based meals have been good to great.  The vegan meals I've cooked have been merely OK.  But it's early in the project.
What is Good About Meal Kits?
For me, it's the fact that many of the meal kits I've tried include not only a main dish (which is often rather simple), but also one or two side dishes and that the chef behind them has done the required planning so that all you have to do is follow the steps in the recipe.
Moreover, the kits include all the ingredients you need for the meal so you don't have to worry, when you menu plan, that your local grocery store may be out of one.
Finally, there is no food waste.
What is Bad About Meal Kits?
They generate a lot of garbage.  While some of it is recyclable (e.g. the boxes and some of the little bottles and jars), the frozen gel packs are not and they are just being accumulated in landfills.  Moreover, many of the veggies come in plastic bags which are not really recyclable either – of course, this is also true of the packaged produce you buy at the supermarket.  While the meal kits bought at the supermarket also have a lot of plastic packaging, at least they don't require these non-recyclable gel packs, so they may be a better option environmentally.
The meal kits are also pretty expensive, specially if you have to feed a whole family.  And there are no leftovers – which means that the effort you put into preparing a meal feeds you just once.
Do you have any questions? Leave them below.
---