Posted: May 9, 2019 |
Author:
marga
|
Filed under:
International Project
|
Tags:
hakka
,
Hmong
,
Honduras
,
Hyderabad
,
Indian food
|
Leave a comment »
As I make my way cooking and eating food from "H" cuisines, I've "finished" four more:
I made two very tasty chicken dishes and a vegan noodle dish.
…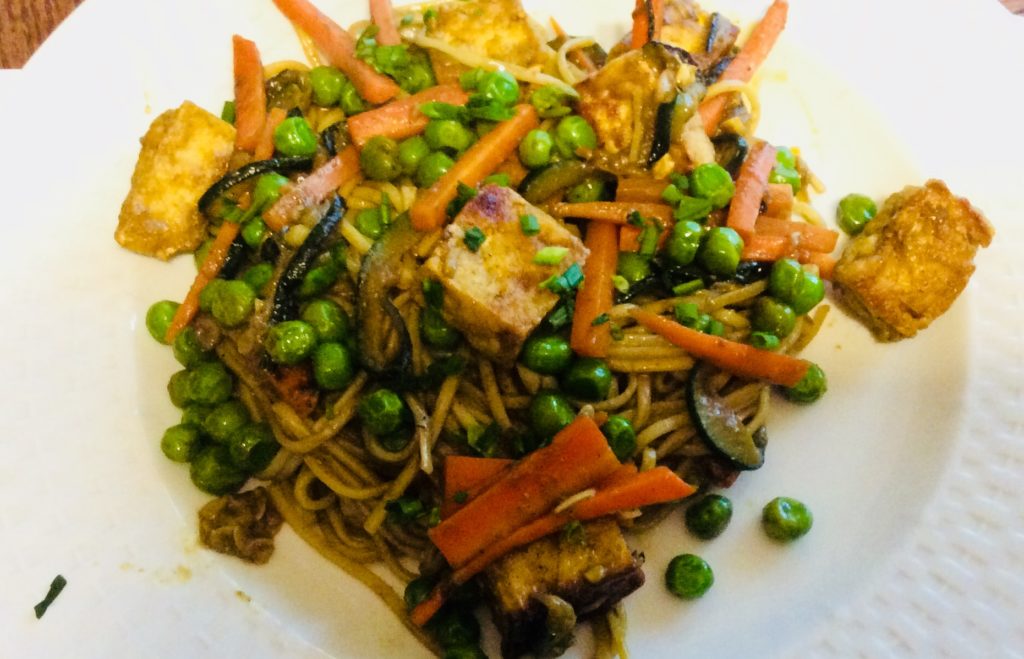 I did great with the meat dishes – the vegan dishes weren't as good.
…
Not my most successful cuisine, but I made steak, chicken & rice and coconut buns.
…
This incursion into a regional Indian cuisine had me cooking chicken curries, a biryani and a dal.
…
---
Posted: February 13, 2019 |
Author:
marga
|
Filed under:
Restaurants
|
Tags:
Favorite Indian
,
hayward
,
Indian food
,
vegan
|
Leave a comment »
Eating out – or getting take out – with a vegan is no easy matter, at least here in San Leandro (L.A., though, is another matter altogether). So I'm starting to ask restaurants what vegan dishes they offer previous to taking my daughter to the restaurant.

These four dishes are always vegan at Favorite Indian, Hayward. I'm sure that's true too at the other branches, but you may want to confirm.
Vegetable Pakora, veggies coated with seasoned chickpea flour and fried.
Dal Curry, a yellow lentil curry. I tried this at the buffet, and it was pretty good.
Aloo Gobi, potatoes and cauliflower cooked with spices.
Bhindi Masala, okra cooked with spices and onions.
Chana Masala, chick peas cooked with spices. Alas, my daughter is not too fond of this.
In addition, Favorite India can make the following dishes vegan. Simply ask them to make them with no cream when you order them:
Baingan Bharta
Eggplant roasted in tadoor and cooked in a cream and tomato sauce
Navratam Korma
Vegetables, nuts & cheese cooked in a mild sauce (asked them to hold both the cream and the cheese/paneer)
Mushroom Matar
Mushroom & green peas cooked with onion & tomatoes
Dal Makhani
Whole black lentil & red kidney beans cooked in a creamy sauce.
They may have other vegan dishes at their buffet, so it doesn't help to ask. The restaurant manager/owner – the young woman who is often at the reception desk – is very knowledgeable as to the ingredients.
---
Posted: July 15, 2013 |
Author:
marga
|
Filed under:
Food Items
,
Grocery Outlet
|
Tags:
frozen food
,
Indian food
,
wraps
|
Leave a comment »
If you're tired of having the same old frozen burrito for lunch, Soul's Indian wraps provide a reasonable alternative.  They have four flavors, butter chicken, chicken vindaloo, chicken tikka masala and vegetable curry.  I've tasted the three chicken ones, and I can't say I could really distinguish their flavor. They all tasted like mildly spicy generic chicken curries, acceptable but not exciting. Of the four choices, the tikka masala has slightly less calories/fat (370 c/11 g. fat) than the others, so that may be your best choice.  The vegetable curry, which I haven't tried, has the greatest fat content.
The wraps were about $1.50 at Grocery Outlet and they cook in the microwave in about 3 minutes (you have to turn it half way).
---