Yesterday I was introduced to a completely new ingredient to me: calamansi fruit. These tiny citrus fruits are also known as kalamansi, calamondin and Philippines limes or lemons. They are extremely sour, and their juice is used instead of lemon or lime juice in Filipino and other southeast Asian cuisines. They do have a more orangy taste profile than lime, and a common substitute for their juice is a mixture of equal ratios of orange juice and lemon or lime juice (though I imagine the result will be less sour). Calamansi start out green, and turn orange when they are ripe. I don't know that their taste changes much, however, the ones I got were mostly orange (see picture) but they were extremely sour.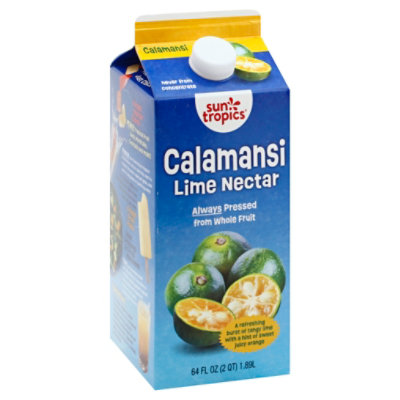 I came across them in a recipe for Ambonese fish, which called for their juice. I was excited to see that calamansi juice was available at my local big-chain supermarket, but disappointed when I got my order and found out that what they sell is actually calamansi nectar, a drink whose first and second ingredients are water and sugar. Basically, it's a lemonade made with calamansi fruit instead. As a drink, it's rather good. I liked it much better than lemonade though les than limeade. It did feel the particular brand I bought was rather watery, but perhaps in my old age I just need more intense flavors (I don't have a problem with commercial limeade, however).

As much as I enjoyed the drink, I still needed to find calamansi which, fortunately, was an easy task in California. Not only do we have a large Filipino population which consume these fruits, but it seems that we have a good climate for growing them. I found several ads on Facebook Marketplace for people who had trees in their backyards and sold them for $4/lb.

However, I ended up buying these at a local Asian supermarket with a large Filipino selection. A 1/2 lb bag was $2.25 and it produced 1/3 cup of juice. So it is definitely more expensive than lime/lemon/orange juice. I think there might be commercial brands selling calamansi juice, but I didn't think it was worth my time seeking them out at the local Asian markets.

Juicing the calamansi turned out to be very easy if a bit time consuming. You basically cut off the side with the stem and then squeeze them by hand into a strainer – they are full of seeds. Alternatively you could just squeeze them into a bowl and then strain the whole thing, I imagine. At least when they are ripe, they are very soft and very easy to squeeze.

I'm actually looking forward to find another dish that calls for these little fruit, they are that cute and fun to cook with. Meanwhile, I'll just drink the calamansi-ade.